Start with a 14 day free trial
Get certified and gain a powerful framework to understand, work with and effectively debrief the GLA360 with clients or employees.
Comes with one free GLA360 assessment once certified.
  15 CCE units
20 Hours
Choose a plan to get started
12 monthly payments or one-time payment
90 Day 'Love It or Leave It' Guarantee
Not satisfied? Get a full refund.
It's that simple.
Gather data from the leader and a selection of respondents to get a bird's-eye view of performance in meaningful leadership competencies. Get valuable insights about the specific behaviors that drive competency scores.
After working hand-in-hand with the coach or facilitator, the leader will know the exact areas that they excel in and select 1-2 high value leadership growth areas.
72 questions (5 point Likert scale) plus 3 open questions for verbatim feedback

High level radar graph and comprehensive data drill down

Easy to administer online survey including data collection monitoring

15 competencies in 5 clusters, scientifically validated

Norm group of 2,800 international leaders from a wide range of countries, ages, organizational levels, industries and education backgrounds
Leadership Development Resources
45+ page comprehensive report available in multiple languages

Easy report analysis using templates and clear, step-by-step data processing

Extensive professional development resources such as GLA360 certification guide, downloadable workshop & debriefing PPTs, video library, eLearning, etc
What professionals have to say about the GLA360
"The GLA is the most effective 360 assessment I have used. The GLA structure makes it very easy for the leader to digest all the feedback information in a constructive manner, and then move forward to accurately determine their leadership development areas. This has made my debriefing and action planning sessions very effective and positive and resulted in swiftly connecting the GLA to follow up coaching engagements."

Hannah Biggs, UK
"I've found the GLA360 exceptionally valuable as part of building trust and demonstrating competence at the start of the coaching sale process. The self-assessment lets the client clarify what's important to them - the GLA360 lets them clarify what's important to their key stakeholders. This sets the scene for more effective behavioral interviews, which in turn leads to a more successful coaching assignment."

Michael Beale, Executive Coach, UK
Together with fellow coaches you will assume the role of both coach and leader
Together with fellow coaches you will assume the role of both coach and leader
Access the full program structure here:
GCG certified coaches work with leaders in
1 out of 3 Fortune 500 companies and many, many more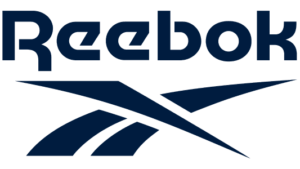 Frequently Asked Questions